Our Special NonRevTraveler Feb. 2016 is out!!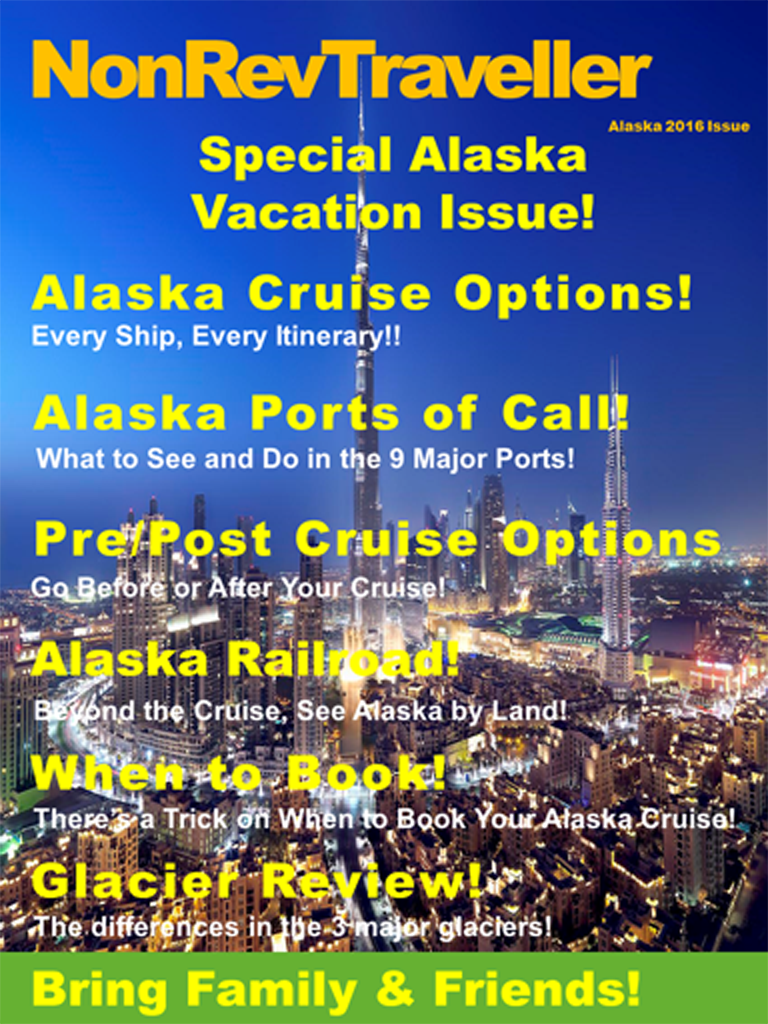 This is our Special Alaska Vacation Issue with 80 pages of info including:
Overview of Every Cruise Ship Sailing to Alaska in 2016
Review of Every Cruise Line Serving Alaska in 2016
We Review the 9 Major ports of Call in Alaska in 2016
Compare the 3 Major Glaciers Cruise Ships Visit in Alaska
Pre and Post Info on Seattle, Vancouver and Anchorage
A Look at the Alaska Railroad
Info on the Alaska Ferry System, the Alaska Maritme Highway
When Should You Book Your Alaska Vacation
and much more!
This issue if FREE for from the Apple Newsstand but there is a 99 cent charge from Google Play as they require a minimum charge of 99 cents.
The NonRev Traveler is available in both the Apple App Store and Google Play. The NonRev Traveler Magazine App is free to download. You can download the NonRev Traveler Magazine by clicking on the links below
Our other issues are $5.99 each unless you subscribe then $2,99 a month or $24,99 a year. Back issues are $5.99 each.