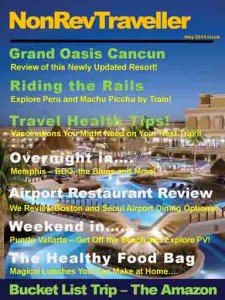 The NonRevTraveler Magazine is now available in both the Apple App Store and Google Play. The NonRev Traveler Magazine App is free to download and you get a 7 Day Free Trail. You can download the NonRev Traveler Magazine by clicking on the links below
Issues are $5.00 each but when you subscribe you get them for $2.99 a month of $24.99 a year!
Each monthly issue has 80 to 90 pages packed with information to make NonRev life easier and more fun with great ideas on where to go and what to do when you get there.